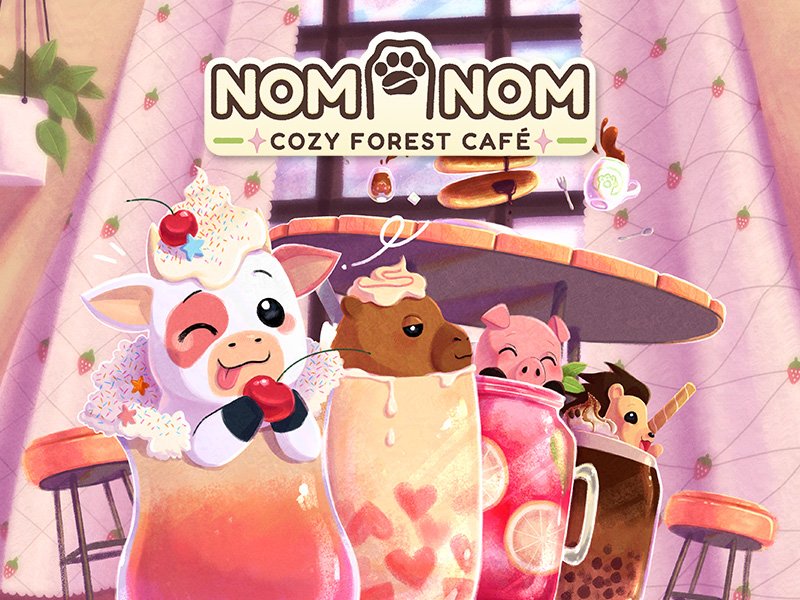 DevilishGames will be in charge of publishing the new game by independent developer Anaïs Salla, titled Nom Nom: Cozy Forest Café, on PC, consoles, and mobile devices.
Have you ever wanted to escape the frenzy of urban life? Nom Nom: Cozy Forest Café is a cozy decoration and rhythm game where you will manage a small café. You'll be able to prepare coffees, smoothies, and snacks in a relaxed and creative manner while getting to know the friendly animals who will be your customers.
With the signing of this agreement and others to be announced soon, DevilishGames is launching a new business line where they will leverage their extensive experience to undertake development, porting, and publishing tasks for other companies and independent developers in need of support to launch their video games on the major platforms of the current gaming market.
To learn more about Nom Nom: Cozy Forest Café and add it to your wishlist, you can visit its page on Steam.
>>Nom Nom: Cozy Forest Café page on Steam
>>Watch the teaser for Nom Nom: Cozy Forest Café