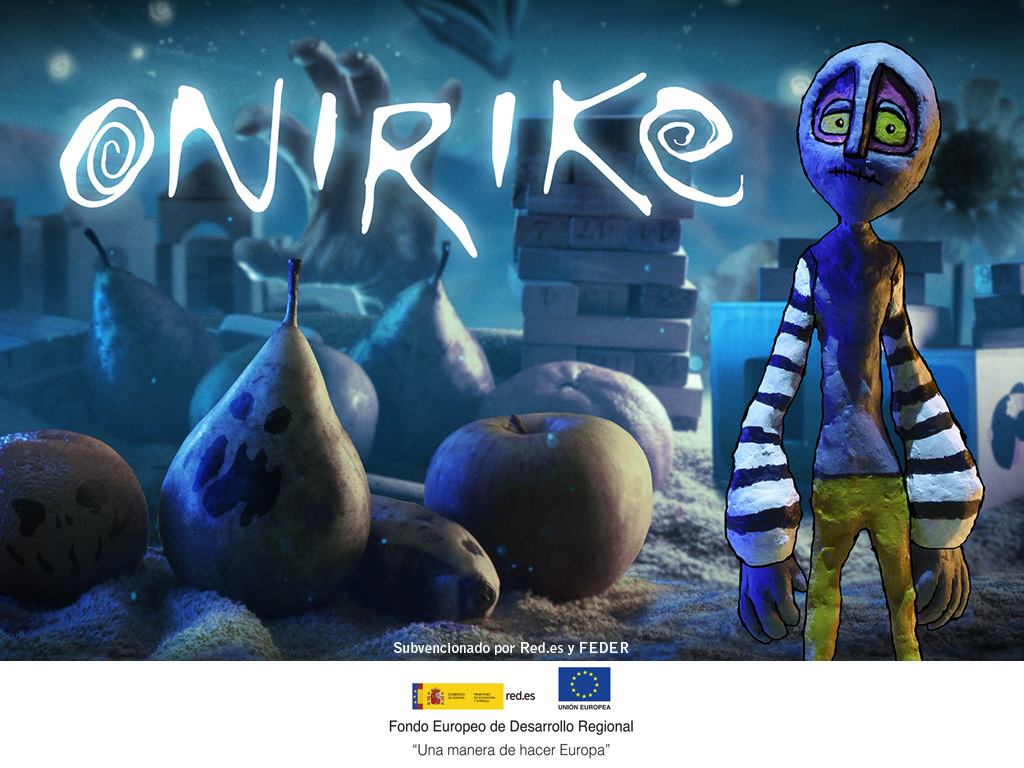 DevilishGames, developers of King Lucas and Path to Mnemosyne, have signed an agreement with Badland Publishing to bring their new creation, Onirike, to consoles during the first quarter of 2021.
Onirike is an original 3D adventure, puzzle and platformer video game which takes place in an intricate open world, designed with a non-linear narrative and presented with a peculiar audio-visual aesthetic.
Thanks to this agreement, Badland Publishing will handle the production and launch of Onirike on PlayStation 4, Xbox One and Nintendo Switch. Along with the news of the release of the game on consoles, Onirike is premiering a new trailer. In addition, the game will also be released on Steam.
Onirike is a project funded by Red.es and the European Regional Development Fund (ERDF) through the Red.es Program to promote the videogame industry. These grants are co-funded by the Spanish ERDF Pluri-Regional Operative Program (POPE) 2014-2020.
In Onirike we will play Prieto, a charming character who wakes up again and again in the same place. Every time the sun rises, his memories are erased and the next night he returns to the same starting point. But one of the peculiar beings that inhabit this world that would delight Tim Burton reveals to him the key to escape from there: he must collect enough gypsophila to explore the orb of nightmares while avoiding the devourers of souls.
And how does this translate into game mechanics? In a rather ingenious way. The gypsophila appears on the stages like Hansel and Gretel's breadcrumbs, and we'll pick them up as we go through the platform design areas, because without it, Prieto will become invisible until he disappears.
But there are areas where there are no gypsophila plants, and it will be up to us to plant them with the seeds we will collect in special levels, during the day, where the hero can glide through the air. This adds an element of strategy, to which is added the impossibility of being detected by the devourers of souls when we are invisible, which makes Onirike an adventure as original as it is challenging.
All this is reflected on the screen in an absolutely unique way, with an aesthetics reminiscent of stop motion classics such as Nightmare Before Christmas or the world of sand snakes of Beetlejuice. Thanks to the great work of the designers and graphic artists of DevilishGames, Onirike gives the impression of having been created from clay models.
>>Watch Onirike's new trailer on Youtube