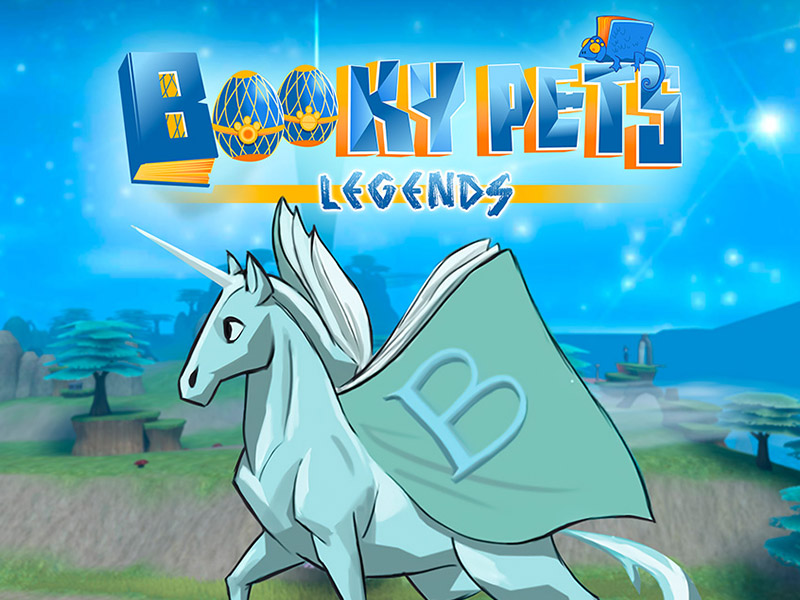 DevilishGames will publish the video game BookyPets Legends to Steam, Nintendo Switch and PlayStation 4 on March 30. Developed by the startup Beyourbest, BookyPets Legends is an adventure, exploration and collecting videogame, designed to encourage reading among children from 7 to 12 years old in an easy and fun way.
BookyPets Legends transports children to the other side of the universe, the magical kingdom of Imaginatios which is inhabited by all the characters from fairy tales, and by magical creatures with book-shaped wings, the BookyPets!
The game consists of freeing the BookyPets, who have been trapped by 3 evil monsters (Fear, Laziness, and Selfishness), by reading hundreds of proverbs, fables, tales, legends and children's novels, in order to get keys and open the cages in which they are locked up. They will be helped by numerous fairytale characters, although some of them will also try to thwart the mission!
BookyPets seamlessly blends reading into the gameplay and narrative of the video game to encourage children to read. Now, reading and playing will be one and the same.
>>Watch BookyPets Legends trailer
>>BookyPets Legends page on Steam
>>BookyPets Legends page on Nintendo eShop
>>BookyPets Legends page on the PlayStation Store