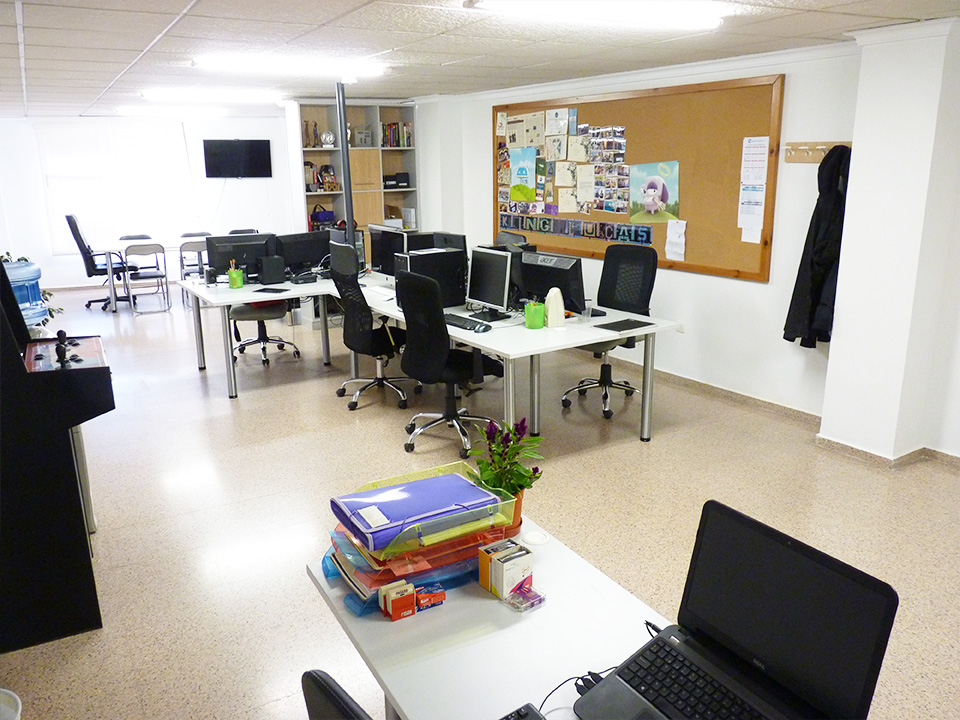 Even though the legal address of DevilishGames – Spherical Pixel has always been located in Villena, in 2009 we decided to settle our headquarters in the city of Alicante in order to be closer to potential clients.
Through these years we've lived great moments, the company has grown up and we've managed to get a place in the interactive advertising market with our agency, Spherical Pixel, which has worked for some big brands and other advertising agencies around Spain. On the other hand, our indie game development brand, DevilishGames, is worldwide oriented and our products are digitally distributed through markets such us Steam, Google Play and Appstore.
Taking this into account and since, for us, the quality of life of our team prevails over anything, we've decided to come back to our origins and set our new headquarters in Villena, a well connected city (it even has high speed train station) with a sound history and heritage. Moreover, it is the place where most of our employees live.
Our new office offers a neat and confortable space where the team will be able to keep on working and innovating in the most appropiate environment.
From today you'll find us at:
C/ Gran Capitán nº1-A
03400 Villena (Alicante)
Come visit us!