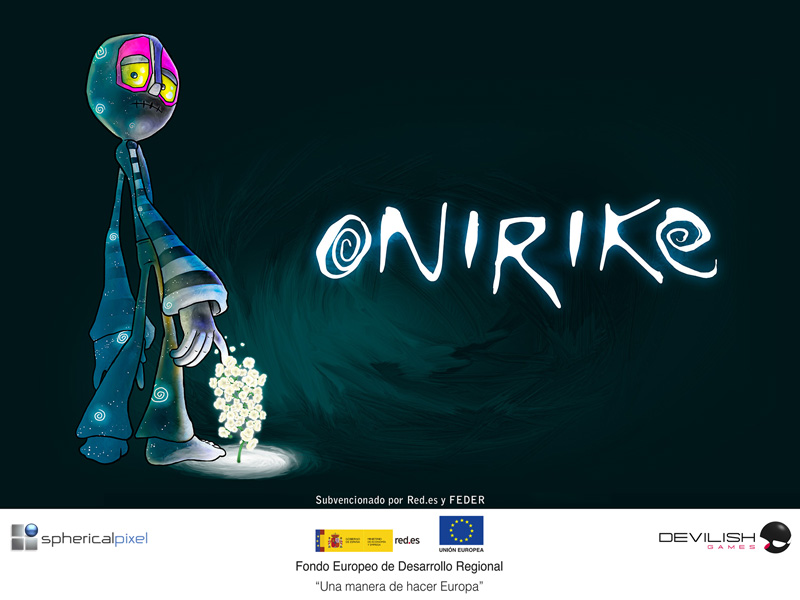 A few months ago, DevilishGames (Spherical Pixel S.L.) showed Onirike's first shots, its new and ambitious independent project. Since then, the studio has been showing regularly development advances through its social profiles on Twitter, Facebook or Instagram. Today it goes one step further, by launching the new trailer, that shows the almost definitive graphic aspect of the game, and by launching the Steam page, so the users can add it to their wishlist.
Dreams are fed by our own desires. They dwell within us since we are born and so we call them until they come true. But, have you ever wondered what happens to dreams that never come true?
Onirike is an original adventure, puzzles, and 3d platformer video game that plays in an intricate open world, designed with a non-linear narrative, and presented with a peculiar graphics and sound aesthetic.
During the game, the user will take control of Prieto, a strange being that unknowns his nature, but who has the rare ability to become invisible. Exploration, stealth and gypsophila plants grow will be key to unveil the story of Prieto and the orb in which he lives.
Main features:
Explore Onirike's intricate open world.
Discover its charming non-linear story.
Be amazed by its peculiar graphics and sound aesthetics.
Gain new abilities for Prieto.
Grow gypsophila strategically.
Avoid dreams devourers using invisibility.
Onirike is a project granted by Red.es and European Regional Development Fund (ERDF) through the Red.es Program of Impulse to Videogame Sector. The grants are co-financed by the ERDF in the Multiregional Operational Program of Spain 2014-2020 (POPE).
>>Watch Onirike's new trailer on Youtube